REAL WEDDING: Anj and Pete's September Soiree at High Billinghurst Farm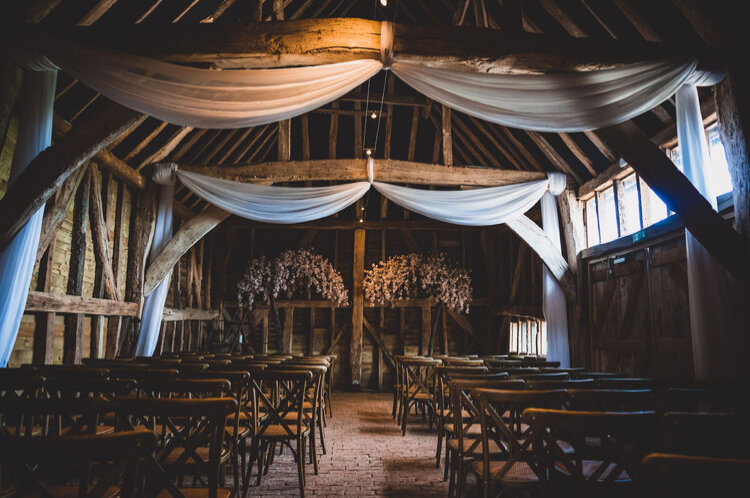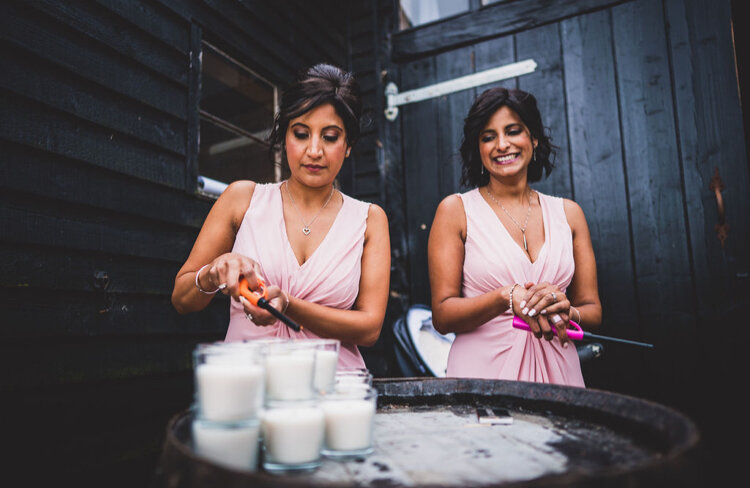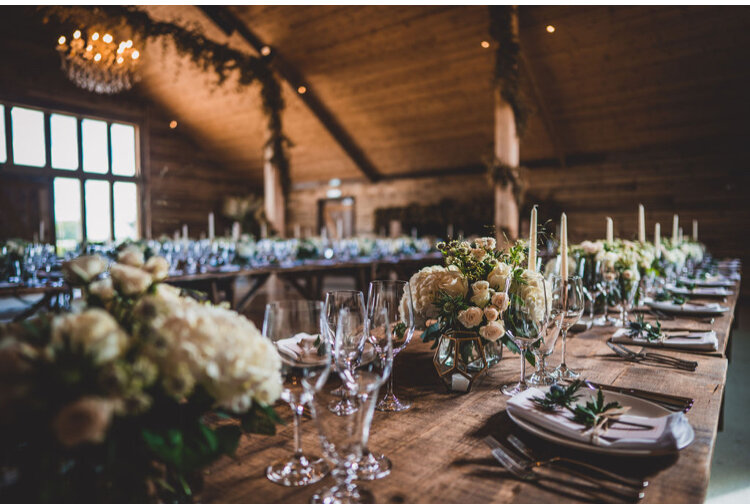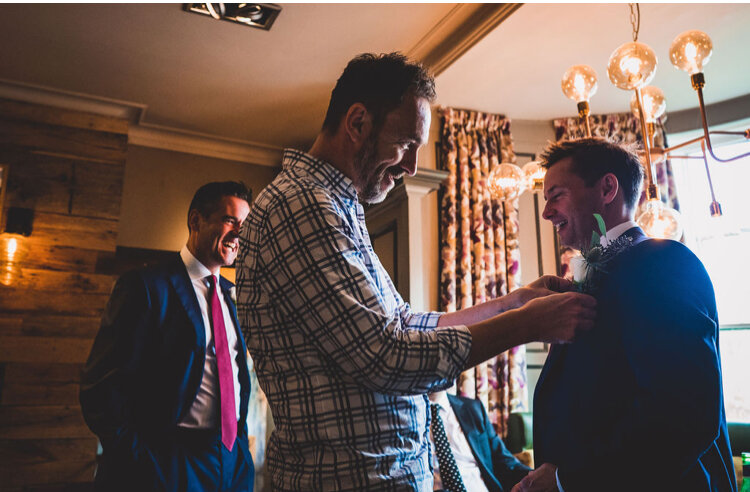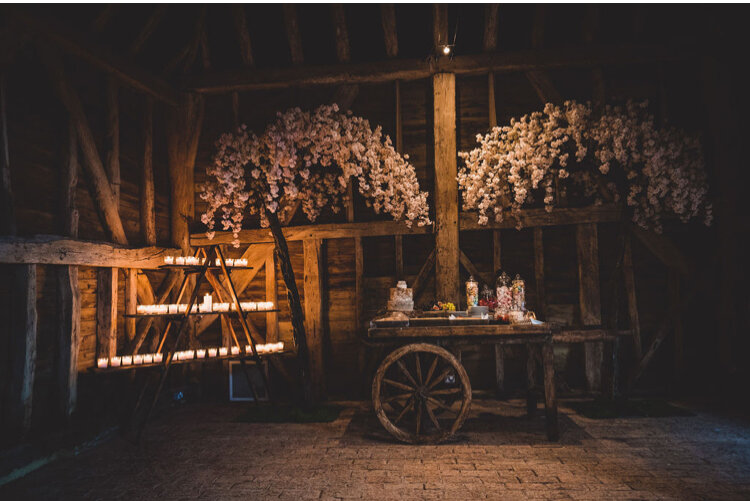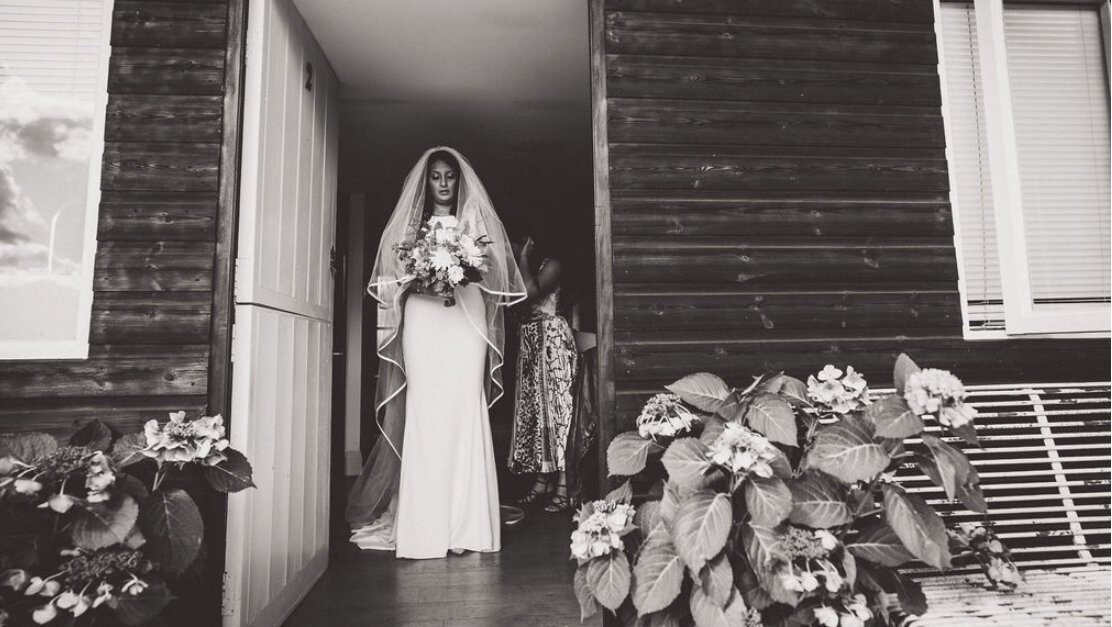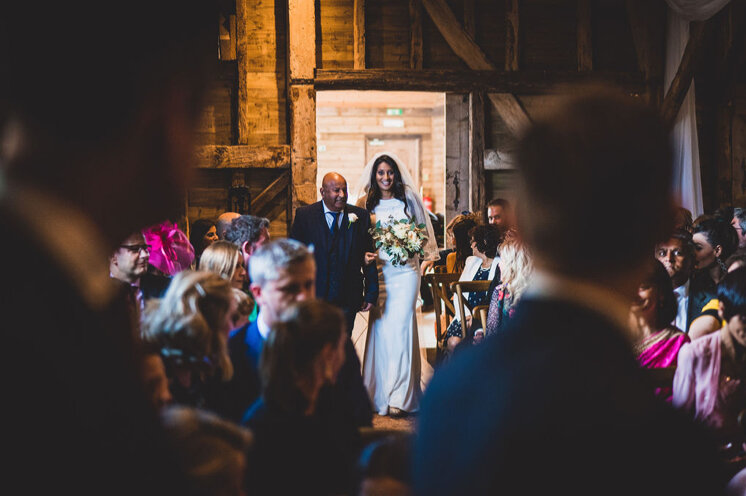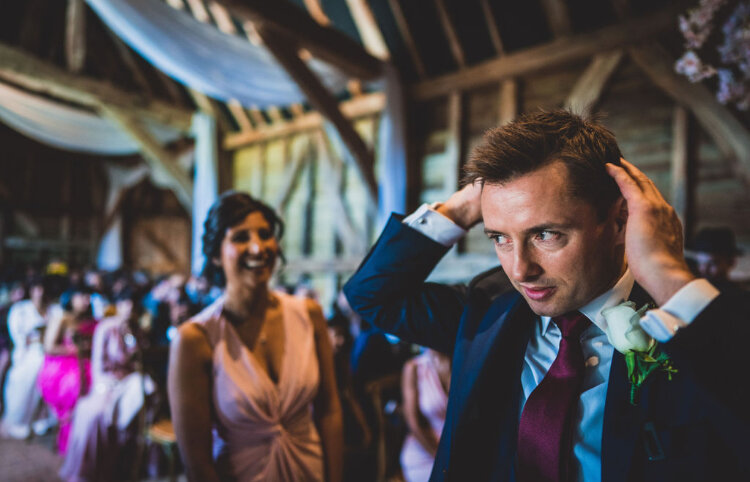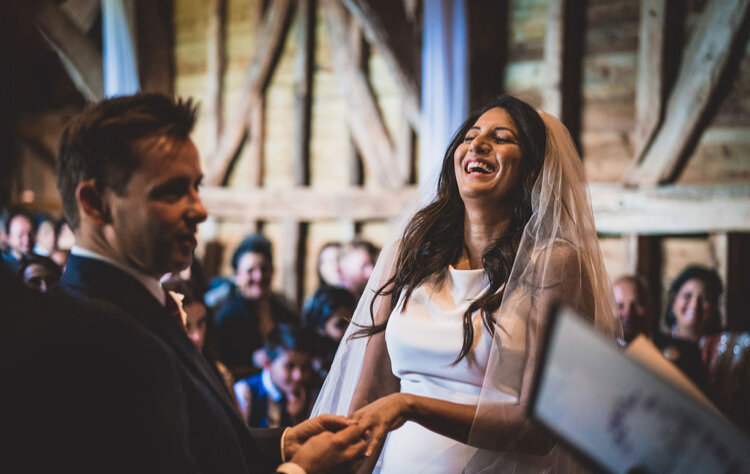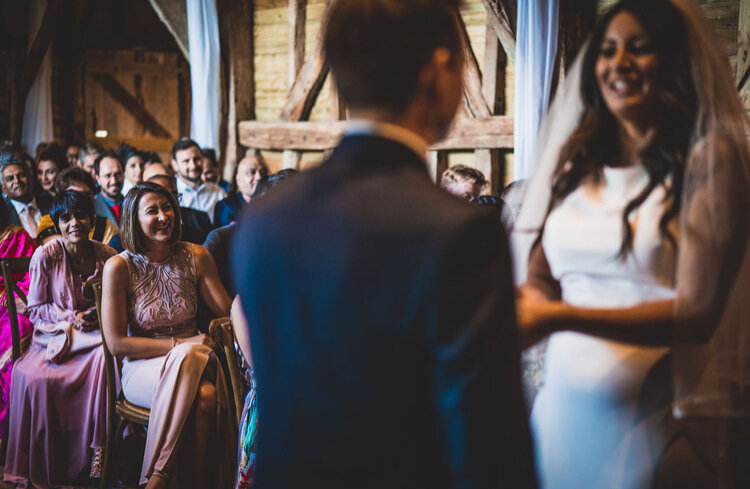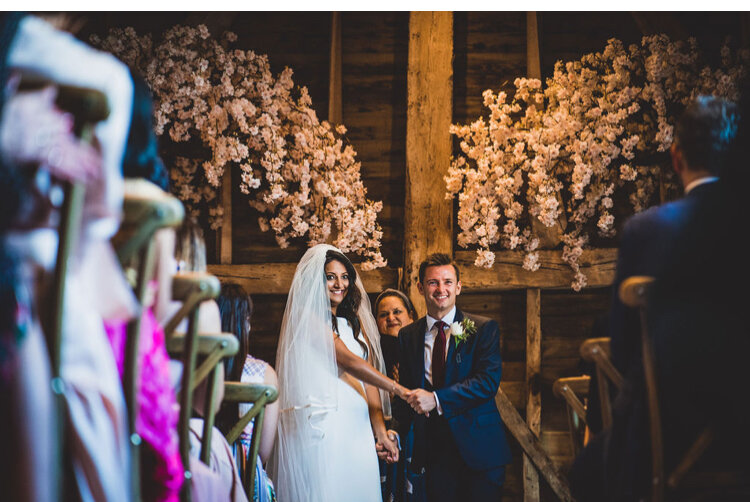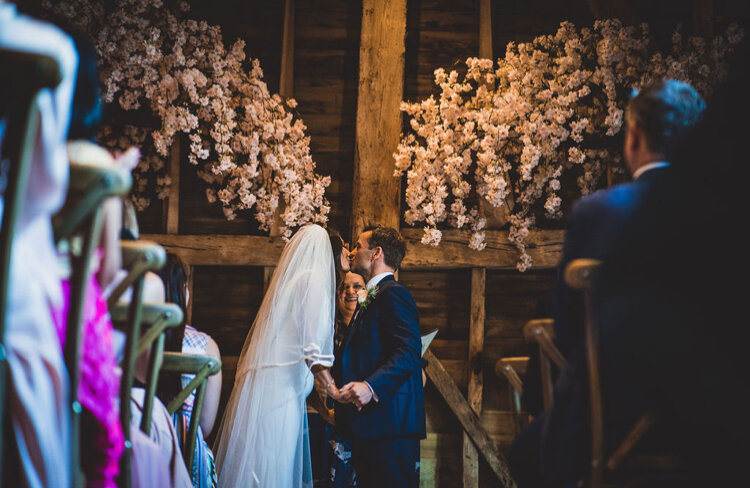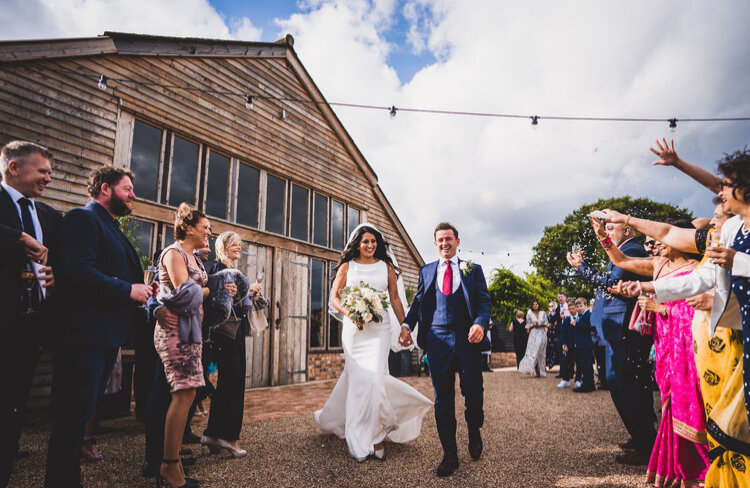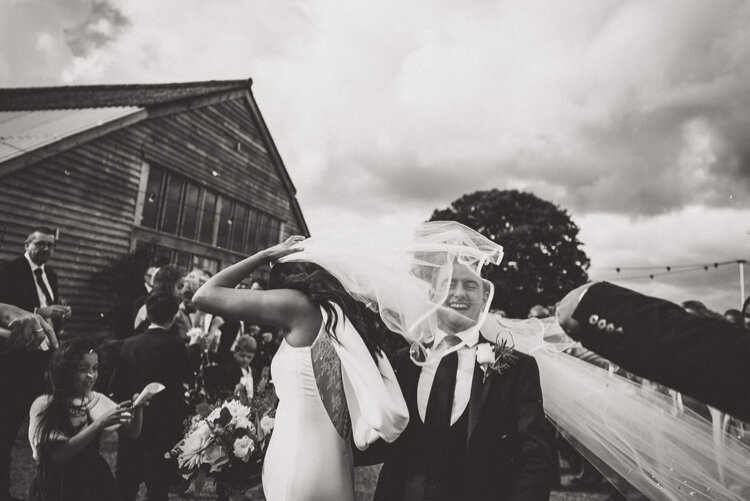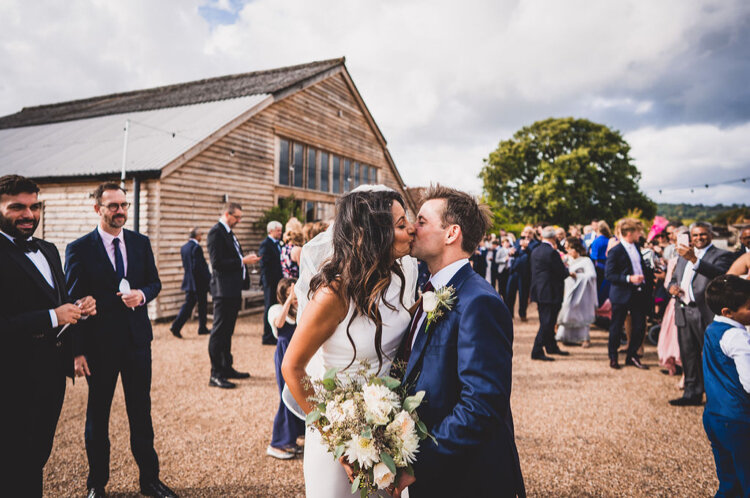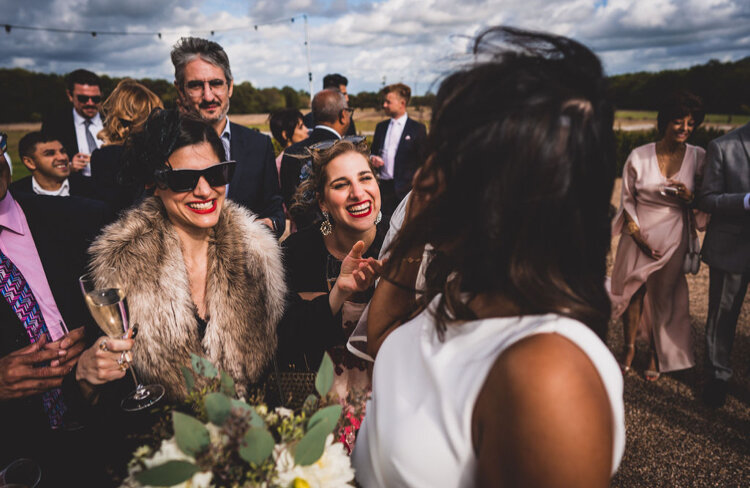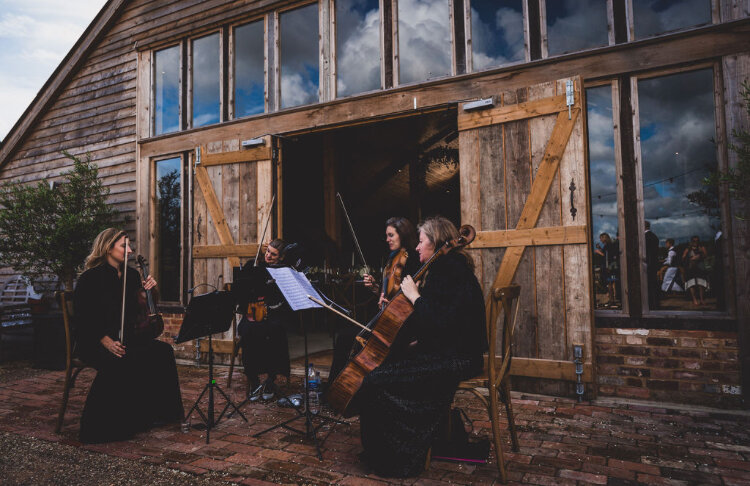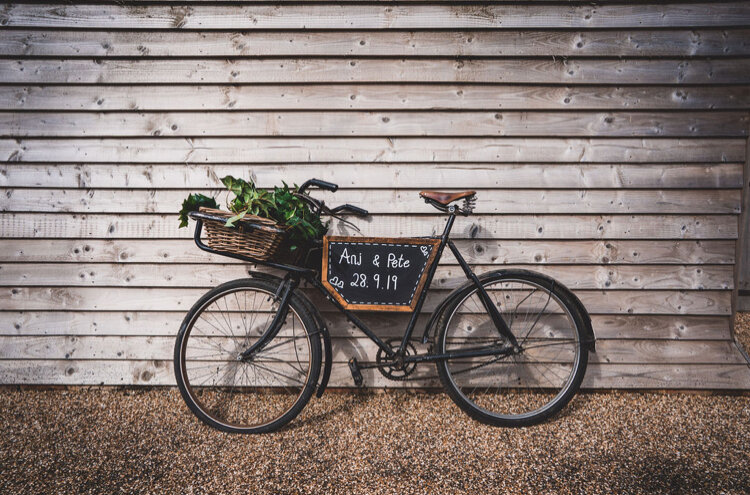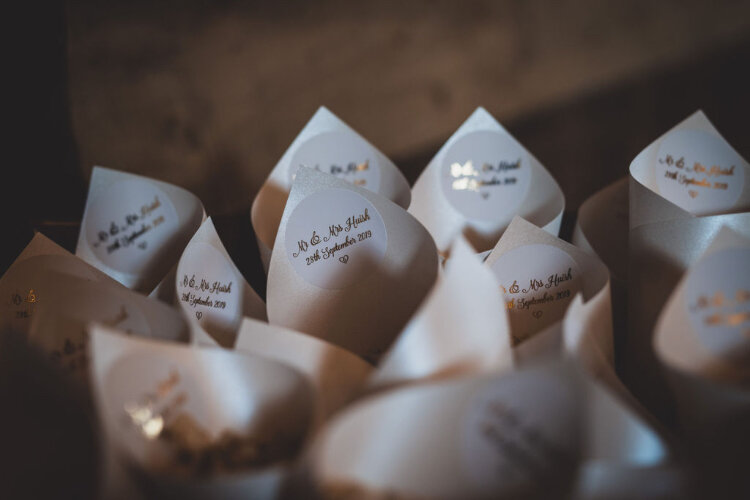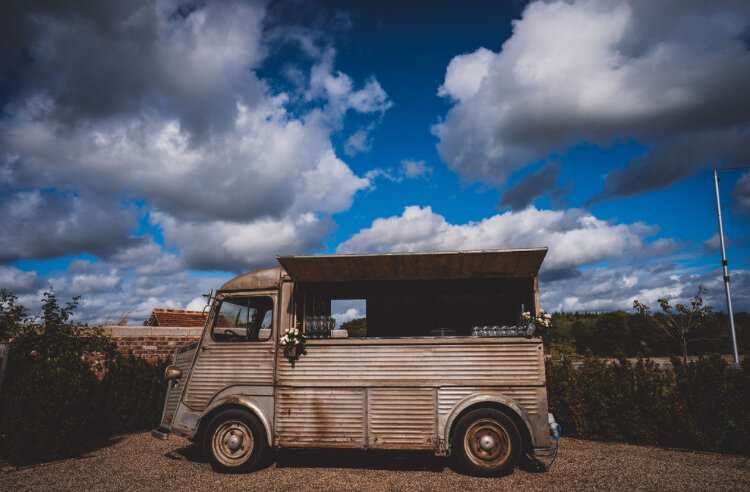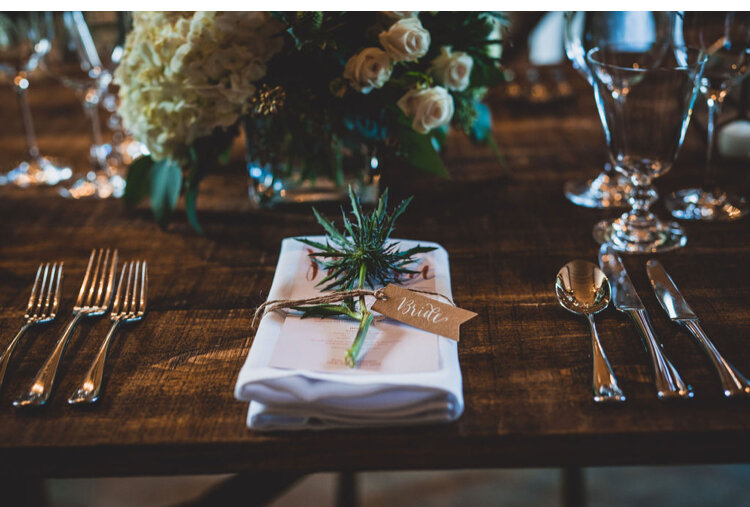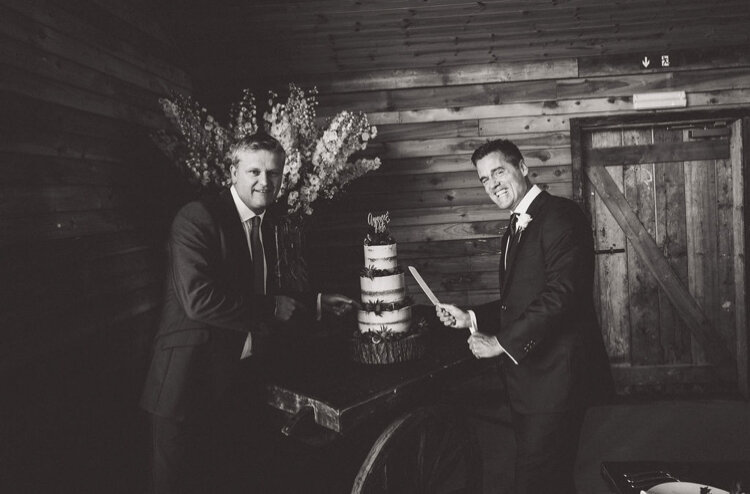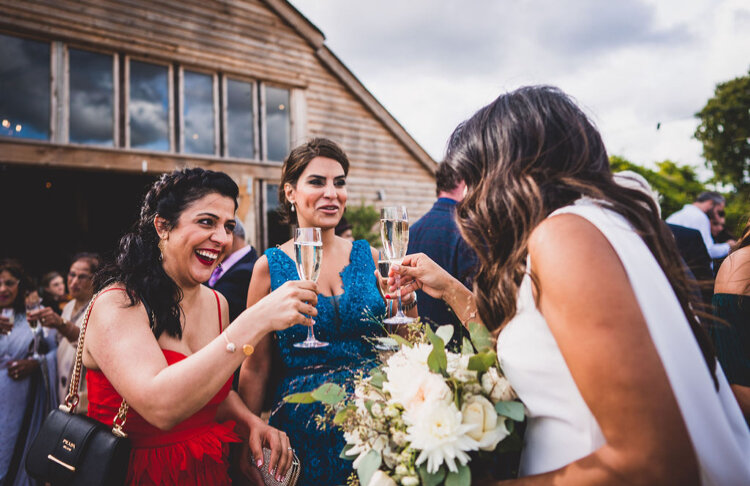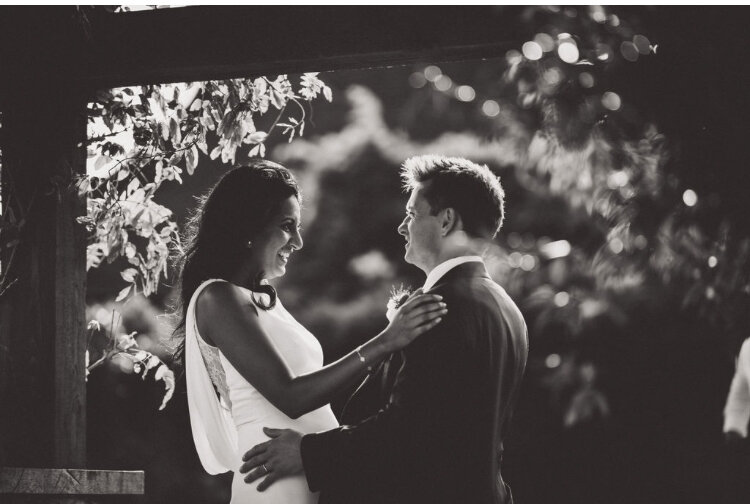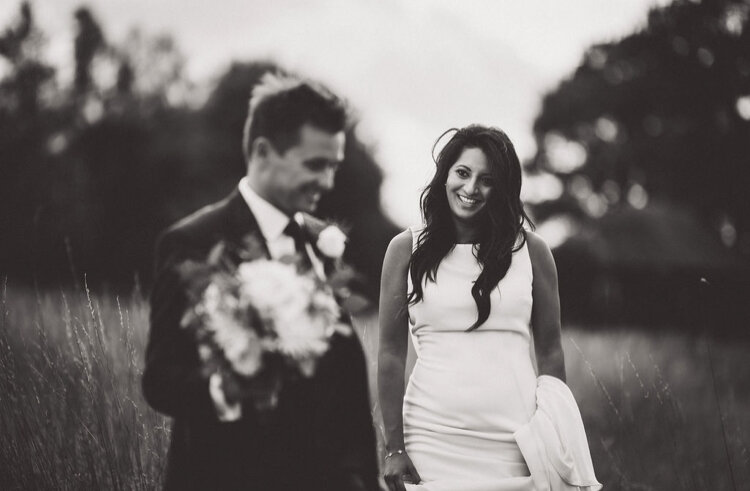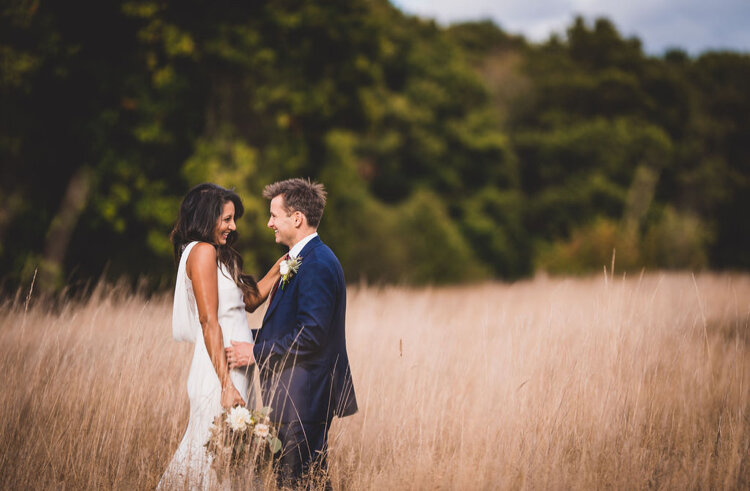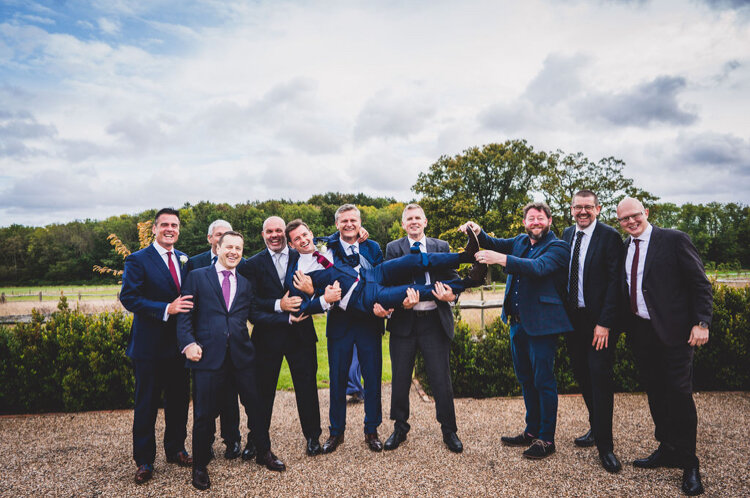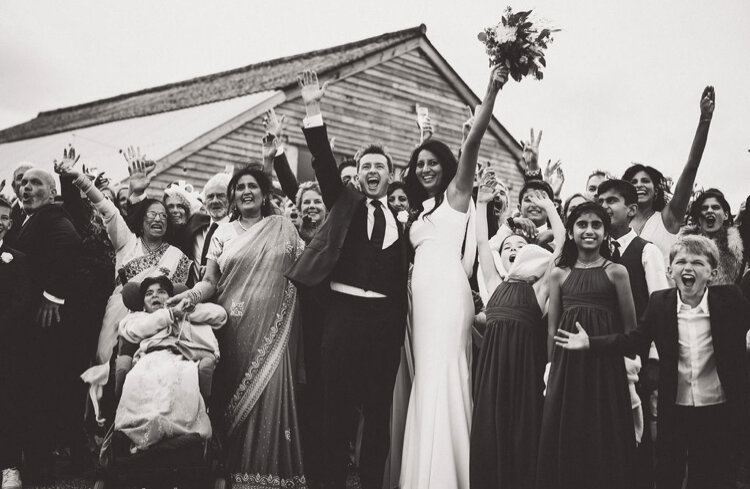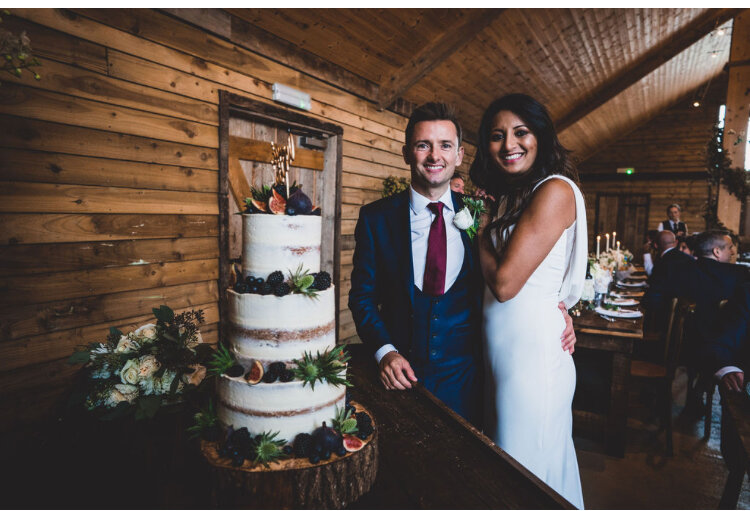 Flowers by The Terrace London peppered the venue. Dean is a newbie but I can already see he is set to take the industry by storm. If you're looking for a super creative and stylish florist…who also happens to be a lovely person – look no further than Dean! The combination of flowers together with the stylish candles made for beautiful table settings.
I arrived at the venue early to meet with the wedding co-ordinator, readers, musicians and ushers to ensure everything was set up for success! The Elizabethan barn needs very little extra decoration as it's bowing beams provide a gorgeous backdrop. Swathes of chiffon and cherry blossom provided the final touch!
Before the ceremony I popped over to the bridal suite to check on Anj. She looked utterly breathtaking in her gorgeous dress by La Sposa. Pete wore a custom made suit by Richard James on Savile Row. I always love meeting family and friends before the ceremony. In particular Anj's lovely father was SO proud to be able to walk his beautiful daughter down the aisle.
As guests arrived, Anj's sisters Preena and Monica invited them to light a candle which was placed on a beautiful A-frame at the top of the aisle to form the focal point. The candles acted a symbol of every guest's dedication to supporting the couple in their marriage.
Once Anj was ready to walk down the aisle, the super talented Titanium String quartet began the ceremony by playing Christina Perri's 'A Thousand Years.' The look of awe on Pete's face as he watched his bride practically float down the aisle towards him is something that will stay with me for some time. Simply magical!
From the day that they met, Pete and Anj have supported each other to be the best versions of themselves. Through love, encouragement and support, they have allowed each other to discover who they really are and create a future in which they can both follow their dreams, grow their family, and do more of what makes them happy as individuals and as a couple. They have created a bond and a deep commitment together which set perfect foundation for the next step into marriage together.
There is a good balance to this pair – Pete loves to save money, Anj loves to spend it! Pete and Anj aspire to live their lives fully with a deep understanding of each other and they have built their relationship on shared values of commitment, family, loyalty and together with lots of humour. And they also love spending time with Pete's lovely son who I should say was very poised throughout the wedding and helped us all to prepare!
Pete's sister added her voice to the wedding with a beautiful Indian blessing before the couple shared the world's longest call and response vows (learning moment there for me!) and exchanged rings. Lastly, I was delighted to introduce Anj and Pete to their family and friends as a married couple. Through laughter and tears their wedding ceremony set the tone for the rest of their celebration. Anj and Pete walked back up the aisle and guests filtered out into the courtyard for bubbly, confetti and photos.
Congratulations Mr + Mrs Huish!
A while later I was delighted to receive glowing feedback from Anj and Pete:
We were introduced to Miranda through our wedding venue who had said that she was the best celebrant that they had met which really put us at ease immediately. We met Miranda for the first time quite early on in our engagement and the meeting went so well, we knew we made the right decision by having her at our wedding. Miranda is such a lovely person, really friendly and she instantly understood us as a couple. What followed was a few more phone calls which were all so easy and that was it! We didn't have to think about that part of the wedding until the actual day as we knew everything was in good hands.

Then the wedding day arrived, which was just great. The ceremony was exactly how I wanted it to be; really relaxed and fun! We had a few jokes throughout and Miranda did an amazing job. Everyone loved it and really enjoyed Miranda's service it was just perfect. I would highly recommend anyone to meet Miranda and have her part of their wedding, she was great!

Thanks again Miranda!
Supplier List:
Venue – High Billinghurst Farm, Surrey
Photographer – Charlie Campey Photography
Celebrant – Miranda Ash, Independent Celebrant
Props – To Have and To Hire Weddings
Flowers – Dean Lincoln, Theterracelondon
Music – Titanium Strings and then Academy Allstars for evening band
Hair and Make Up – Caroline – Pretty Cow Hair and Make Up
Bride's Dress – La Sposa from Blush and Ivory – Kensington
Groom's Suit – Richard James Bespoke
Menu and Invites – by Bride's cousin, Leah Chavda @Leahchavda
Food – Caper and Berry
Wedding cake – Crumby Bakery
Cheese stack – Neal's Yard